Yes, there is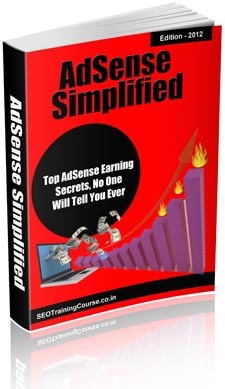 unlimited potential to make money from Google AdSense but still there are many people in Nigeria and worldwide who does not have any idea on how to make money and a living from Google AdSense.
Not only this, there are people who have not heard of the this word "AdSense".
So What is Google AdSense?
In a very simple term, Google AdSense is an online advertising system run by Google. Its an opposite application of Google AdWords where advertiser from all over the world signup to create and show their ads on Google and its publisher sites (like my sites).
Google places those ads on its search engine and millions of publishers sites who applied for Google AdSense. Google does not charge anything to display these ads but only when someone clicks the ad.
So if I apply for Google AdSense and Google shows its advertisers ads on my website then I will get paid for each and every click a visitor clicks on AdSense ads on my website. I have already given more details to understand "What is Google AdSense?" in my earlier article so I recommend you to read that basics of AdSense. This article will clear your concept about AdSense.
TRUTH & POTENTIAL
Just read the fact here from Google – "Google's partner sites generated revenues, through AdSense programs, of $3.44 billion, or 30% of total revenues, in the fourth quarter of 2012." Reference – http://investor.google.com/earnings/2012/Q4_google_earnings.html and Google distributes shares 68% of the income with its publishers (people like me).
It means Google annual revenue from AdSense is $13.76 Billion (INR 75,000 Crore) and he paid $9.35 billion (INR 51,000 Crore) to its publishers. So what you think of this amazing figure. Who is taking earning how much from this $6.8 billions. And yes, do you want some share from this 51,000 Crore??
To make you more convinced on the potential just download here one of latest article titled as "Google Made Me Rich", published in Economic Times on 22nd September 2011. Download this here from Labnol.org. This article shows how much money people like Amit Agarwal, Amit Bhawani and many others from India are earning from Google AdSense.
THIS COURSE IS ONLY AVAILABLE IN THE PHYSICAL CLASS TRAINING AND HAS NO CERTIFICATION. ONLINE VIDEO SECTION AND MATERIALS WOULD BE MADE AVAILABLE LATER.
Course Curriculum
Introduction
Applying For Adsense
Optimizing Adsense
Secrets
Course Reviews
5 stars

0

4 stars

0

3 stars

0

2 stars

0

1 stars

0
No Reviews found for this course.